Solar Energy Savings: Finding Financing for Your Home Solar Project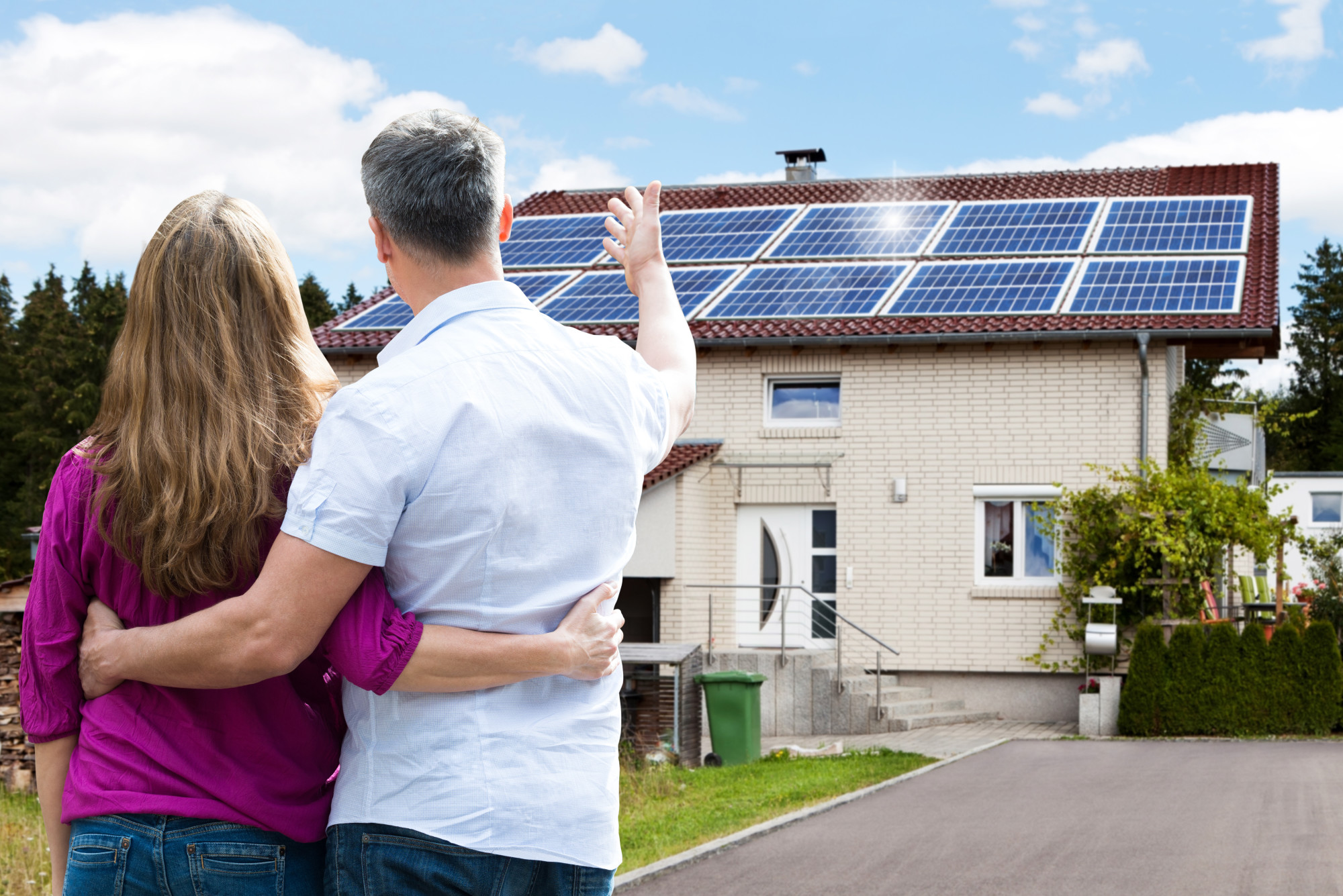 0
0
Read Time:
2 Minute, 54 Second
Solar energy is the renewable energy that will be powering our future. Corporations dedicated to this revolutionary technology, like Tesla, have proven incredibly successful because of how important and accessible this renewable resource is.
You should invest, too. If you're worried about costs of a home solar project, don't fear! We've got a list of ways you can finance your solar project so you can start powering your home into the future.
Home Solar Panel Financing
Like a mortgage or auto loan, there are in fact solar loans. There are lots of options available, helping you save anywhere from 40-70% over the lifetime of your solar panels.
Lots of these loans are $0-down and come from both traditional banks and solar panel manufacturers. The goal is that the monthly cost savings of your electric bill should match or be greater than the cost of the loan.
Better yet, some states even subsidize the cost of these energy loans with sub-market interest rates. Here's a list of the types of loans available.
Bank Loans
These are simple and inexpensive, offering up to 80% of the solar installation cost. Check for banks that offer low-cost longer-term loans to help offset the cost over time.
PACE Loan
A Property Assessed Clean Energy Financing loan may be good for those with low credit. These loans add the cost of your solar system to your tax bill for 15-20 years which helps mitigate credit risk or damage. Not everyone is eligible for PACE loans.
Power Purchase Agreement (PPAs)
PPAs aren't just available to large governmental organizations, they can work for private individuals too.
While they can cover the majority of the cost of solar investment, often this means the solar 'facility' (your system) will be owned by an energy company. You'll receive the benefits, but these PPAs can have complicated financing structures unideal for private owners.
Purchasing a Solar System Outright
You're entitled to purchase a system outright, and there are benefits that come from doing so.
For one, you're eligible to receive the federal tax credit for installing a home solar system. The tax credit will be 22% of the solar system installed in 2021 and will be outright 0% come 2022 (unless congress renews it).
A tax credit is a dollar-for-dollar reduction in how much income tax you would owe the government. This has major implications in reducing how much you'll pay in taxes at the end of the year.
Solar panels, contractor labor, installation, and system equipment are all covered under the tax credit meaning you can hire https://blueravensolar.com/colorado/solar-panel-installers-colorado-springs/ to do the work and still reap the financial rewards.
Better yet, many states, such as California, offer state tax credits that can further lower the cost of solar panel installation. City credits can further decrease the cost. Check with your local government to see if there are additional benefits you qualify for.
Go Solar Today
Imagine shaving hundreds of dollars off your electric bill every year. Imagine the amount of savings you'll generate by investing in home solar today.
Those numbers go up and up every month. So why delay in investing in something that's good for the planet and good for your wallet? With financing plans and available credits, almost everyone should have affordable access to renewable energy.
If you liked this article, we've got a whole bunch more. Check our blog for more on going green.
Solar energy is the renewable energy that will be powering our future. Corporations dedicated to this revolutionary technology, like Tesla, have proven incredibly successful because of how important and accessible this renewable resource is. You should invest, too. If you're worried about costs of a home solar project, don't fear! We've got a list of ways you can finance…