Decoded: Are Roof Top Solar Panels Worth It In India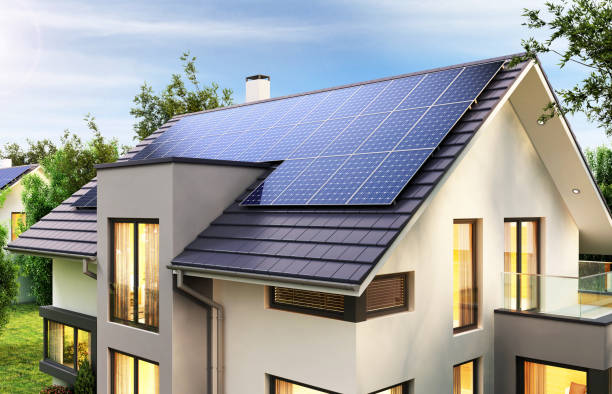 0
0
Read Time:
3 Minute, 45 Second
According to the Union Ministry of Renewable and New Energy, the Central Government had planned to produce rooftop solar power of 40 gigawatts by the year 2022. The target became unrealistic because the country could only afford to produce 4.4 gigawatts of solar energy till 31st March 2021. Although the reality of the results achieved is slightly more than 1 percent, there is still a tremendous amount of possibility in this sector.
The reason behind this statement is according to the past reports of IEEFA or Institute for Energy Economics and Financial Analysis the cost of solar storage had started to decrease and become cheaper than most supply grids of the most industrial and commercial customers. You can visit the link to get more information on rooftop solar panels.
Renewable energy: Solar panels
The most crucial aspect of the solar panels on roof is that they are worth every penny of the investment you make and more importantly they can help you save a lot of money in the long run. During the summer in India, the electricity usage increases by many folds due to the extreme temperature which in turn puts heavy pressure on the monthly electricity bills of every household. To reduce the monthly electricity cost people can easily install solar panels on roof. Solar panels absorb the sunlight and convert it into electricity, therefore you are not dependent upon the utility companies to provide you with electricity at your home.
The entire world is adapting to solar energy at a rapid rate but India is not exactly behind when it comes to becoming one of the producers of renewable energy. In order to shift towards renewable energy and sustainable development for a greener future, the government of India has set an ambitious goal of installing solar panels that can produce 175 GW of electricity. By the end of 2022, the government plans to install solar panels that can produce 100 GW of electricity.
Are roof top solar panels worth it in India?
Solar panels can be a good investment for Indian people because in the long run. Thus, let us look at the reasons why roof top solar panels are worth it in India.
Suitable for the Indian Subcontinental climate
The geographical location of the Indian subcontinent is very ideal for installing solar panels on roof. Most of the regions in India receive sufficient sunlight. Therefore using solar panels in India can be an ideal way to convert sunlight into electricity.
Financial benefits
Most Indian believe in saving money for the future and that is why people actively participate in investing in stocks, bonds, and many more things. A lot of these investments are made to secure long-term benefits. Installing solar panels on roof can also work the same way, meaning you can reap long-term benefits by installing solar panels.
After installing the solar panels you will be able to generate free electricity through the solar power plant which in turn will significantly reduce the utility or the electricity bill of your house or building. Even if the solar panels do not produce 100 percent of your daily electricity consumption, nevertheless they can significantly support your entire house or building's power system for more than 25 years.
Low maintenance cost and no additional space required
The solar panels on roof top can be installed on any kind of roof. People do not need to vacate or create any kind of additional space in order to set up solar panels in India. These solar panels also offer roof protection to the roofs where it has been installed. The maintenance cost is very low and if maintained properly it can have more than 20 years of life cycle.
Support from the Government of India
The government of India offers tax credits to people who install solar panels and encourage people to adopt solar energy for both commercial and domestic usage. As per the Ministry of New and Renewable Energy, the government of India can offer 30 percent installation cost as a subsidy to the installer of the rooftop solar panels.
If you are interested in installing solar panels on rooftops but do not possess the necessary ideas about the installment process and requirements you can contact a solar panel installation company and opt for their services. There are lots of benefits to installing solar panels in India and most importantly the government of India is offering tax incentives to encourage people to adopt solar energy.
According to the Union Ministry of Renewable and New Energy, the Central Government had planned to produce rooftop solar power of 40 gigawatts by the year 2022. The target became unrealistic because the country could only afford to produce 4.4 gigawatts of solar energy till 31st March 2021. Although the reality of the results achieved…