The Process for Going Solar in New Jersey (What to Expect)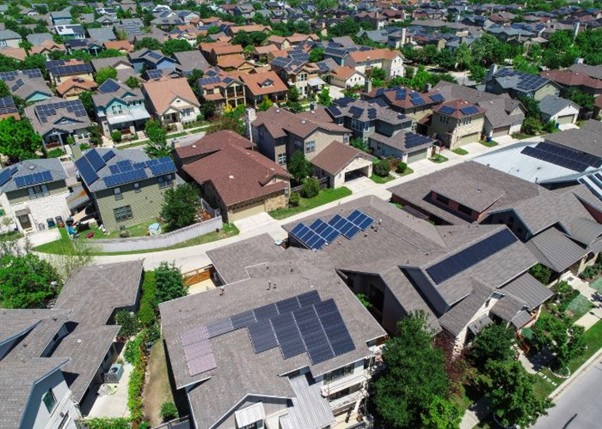 Read Time:
4 Minute, 3 Second
More people are recently using the solar energy system as alternative energy. Therefore making a conclusion on solar as an energy resource is overwhelming, and its processes are complicated. Therefore, going solar in NJ requires knowing what to expect ahead to be fully ready for any challenges that may occur.
Know your home's total energy consumption before choosing solar and ensure it's efficient.
Making solar energy a preference is the best investment if your home is efficient, and homes that go solar in NJ are making the right call. However, there are certain considerations you have to make, such as upgrading your appliances, insulating, and windows, before deciding to go solar in NJ. Likewise, your roof's age determines whether solar energy will be worthwhile.
Here is an explanation of what to expect during each stage:
Preparatory Consultation and Site Inspection
A decision to go solar in NJ is not a one-way problem solving because your property type and your committed budget determine where to begin the project. Therefore you need to consult the service provider you are using to conduct their survey. It's from the inspection that you can know if your property allows for multiple installations. Likewise, you get informed on how much your solar installation can be possible.
Proposal and Cost-Benefit Analysis 
To go solar in NJ requires you to work with a team that will provide you with a real and accurate proposal that defines all work that will be carried out, the installation expenses, and expected monthly and yearly electricity output. In case you want a battery backup for the solar system, you will need to know the cost that is attributed to it.
Your proposal will have your financing options or leasing alternatives accessible. Such information will enable you to carry out a cost-benefit analysis.
Engineering and Administration
During this stage, expect thorough CAD drawings of your system's panels, inverters, or other elements. It's done before any activities on site. It's also at this stage that necessary paperwork is submitted for state or federal incentives, financing programs, or manufacturer rebates.
Expect an interconnection and net metering agreement with your utility provider; it's also at this phase where you obtain permits from local or state for regulatory purposes. In addition, to go solar in NJ, a date for installation will be forwarded to you from the contractors you are employing. 
The installation commences by getting the necessary components meant for installation. There are many leading manufacturers, so expect your solar system provider to go for competitive prices and the most advanced solar energy systems in the market.
When it comes to installing a solar panel regular roof, it involves the following procedure:
Wiring

Roof testing: the structural integrity

Installation of the mounting system, inverter, and hardware

Final connections

Switch flipping 
However, solar panels can also be mounted on the ground where there is available land. So homeowners with available space can use their lands with abundant sunlight.
How to Prepare for Your Solar System Installation
Solar panel installation is similar to any other home renovation or improvement. It's a project that requires thorough participation for things not to get wrong. So to avoid risk, here are the following tips to follow:
Work with achievable expectations.
To go solar in NJ, you need to make your expectation realistic and don't expect the system to run your home fully without a backup in place. Solar should be seen as an alternative to over-reliance on fossil fuels rather than a self-contained solution. Fossil files tend to make the environment unfriendly; therefore, solar systems reduce carbon impact on the environment and gain you an advantage over surging utility prices.
Employ a Reputable Provider
To go solar in NJ requires working with a trusted and knowledgeable solar energy provider that ensures a reasonable price and customer service.
Take Advantage of Rebates and Accessories
There are many ways to reimburse your initial solar panel installation expenses, such as private, federal and municipal programs. Manufacturers of solar systems may also offer rebates. You can work with a team that can help you with the paperwork. Your research will also help you to get familiar with current solar energy financing options because incentives are formulated often.
Does it require no money down and monthly payments?
Always remember that when you go solar in NJ, you are replacing one monthly bill for another. However, the monthly payments from your new system are largely less than what you'll be paying the utility company for the same amount of electricity. 
Verdict
Although it may take a longer payback period if you finance the project 100%, the advantage comes from the money you are saving immediately and the value you are adding to your home.
According to ForbesAsvisor, solar energy is an undeniably eco-friendly alternative with many advantages.