ICF Construction as an Innovative Insulation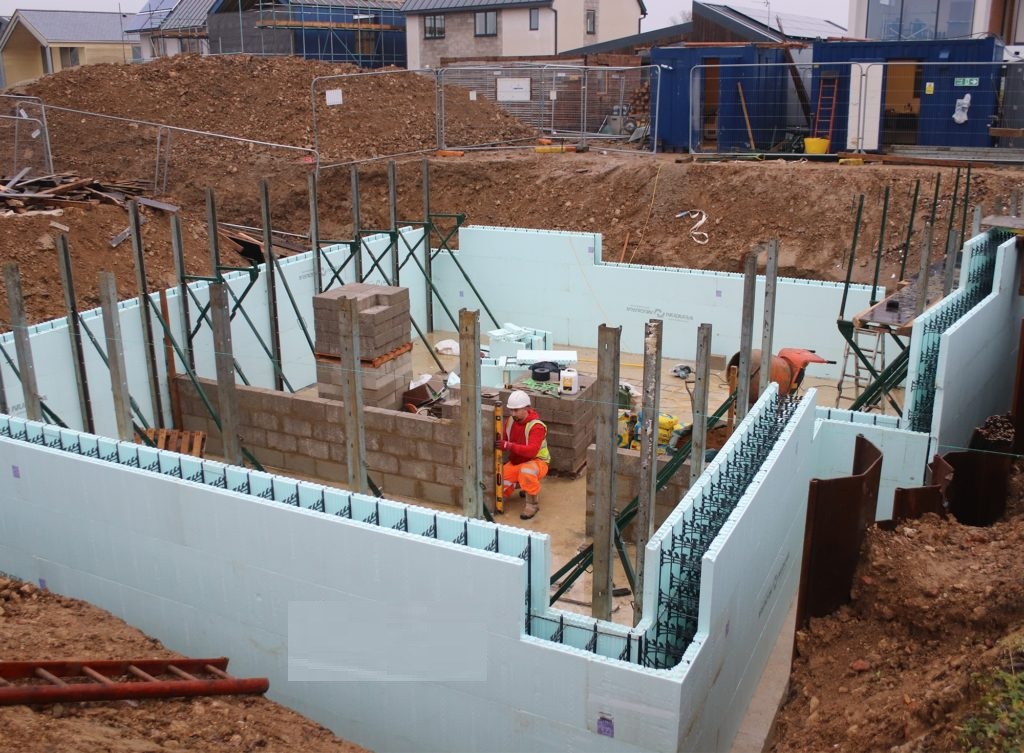 0
0
Read Time:
3 Minute, 56 Second
There is constant innovation in the field of construction. Many professionals have developed different ways to make structures more efficient, durable, and sustainable in a short period. Some innovations include automatic machines, lightweight and durable materials, futuristic designs, and even best-selling roof hatches. However, one of the most notable is the discovery of Insulated Concrete Forms, or ICF. 
ICFs are helpful blocks for concrete wall augmentation. These wall forms also modulate indoor temperatures of structures such as buildings, drastically affect energy costs, and reduce sound pollution from the outside environment. 
What is an ICF? 
An ICF is an H-shaped layout that permits two concrete walls to be cast in-between insulation layers while keeping an open-air channel between the two walls. These are solid systems that can be energy-efficient and used in various residential buildings to commercial and industrial facilities. While the outcome results in a slightly wider wall, and the finish is usually identical to the standard construction process. 
History of ICF
Succeeding the World War II events, the history of ICF dates back to when builders used blocks of treated wood fibers that were merged by cement in Switzerland. In the 1940s and 1950s, chemical companies manufactured plastic foams, which by the 1960s allowed a Canadian inventor to create a foam block similar to today's ICFs. The Europeans were developing similar products around the same period.
Previously, single-family residential made about 70% of ICF construction while the commercial and multifamily uses are about 30%. However, the products are suitable for all these applications, and more significant buildings appear to be a growing market for ICFs. They have become famous for various commercial projects, including apartments or condos, hotels/motels, retail, and movie theaters.
Benefits of ICF Construction 
Energy-efficiency
The main benefit of having ICF in construction is making your commercial building more energy efficient. One of the fascinating advantages of using insulated concrete forms is significantly reducing heating and cooling costs. Another impressive advantage of ICF walls is that they can minimize the heat in the summer and keep heat in the cold seasons. ICFs are said to save about 20% of total energy expenses. 
Wall Strength
Incorporating insulated concrete form also has the benefit of strengthening your building's walls. The poured concrete will harden around the ICFs, reinforcing the barrier and reducing its vertical and horizontal forces vulnerability. The steel-reinforced concrete walls protect against fires, hurricanes, and earthquakes. 
Sound-proofing
Insulated concrete forms can act as a sound barrier through a sandwich of materials, protecting the house's interior from outdoor noises. When a massive fabric, in concrete, is combined with a light one like foam, you can dramatically reduce fluctuations in temperature, air filtration, and sound. 
Flexible and Efficient Construction Process
Contractors like this innovation because this process is flexible, fast, and accessible. In addition, it is also lightweight for easy shipping and erection. It also can meet higher energy code mandates with less complicated construction. By combining insulated concrete forms into various walls or parts of the construction process, you can set borders and foundations with 10% less concrete. When delivering to the construction site, ICF often results as straight-form blocks that have been readily assembled. This process can eliminate a couple of inches of thickness compared to traditional straight-form builds. 
Installation 
Masonry construction can be similar to installing insulating concrete form systems. The contractors will start at the corners and place a layer to build up the wall. Some units form a waffle-shaped or post–and–beam concrete wall profile that must be combined or taped at the joints when assembling. Most systems today feature consistent cavities that improve cement flow to minimize the need for adhesives when stacking. It will result in flat concrete walls of similar thickness.   
After installing the forms and braced and required reinforcement, concrete is pumped into the states. The contractors must fill the structures accurately based on the recommendations of the formwork manufacturer to prevent misalignment and blowouts even with the bracing. Product improvements and construction techniques have significantly reduced the potential for form oversight. It does not often occur when manufacturer recommendations are followed. Reinforcement in both structures will maintain and even improve the wall strength. 
ICF has grown abruptly in the world of construction. It has given innovative improvements such as quality and wall strength, insulation improvements, and sound-proofing. At the same time, some experts prefer ICF because it can speed up the construction process. If you're interested in using insulating concrete forms for your construction project, make sure you inquire about this choice with the professionals to be guided and prepared how much budget you will need to complete your project. 
There is constant innovation in the field of construction. Many professionals have developed different ways to make structures more efficient, durable, and sustainable in a short period. Some innovations include automatic machines, lightweight and durable materials, futuristic designs, and even best-selling roof hatches. However, one of the most notable is the discovery of Insulated Concrete…