Best Exterior Wall Sheathing Options for Commercial Buildings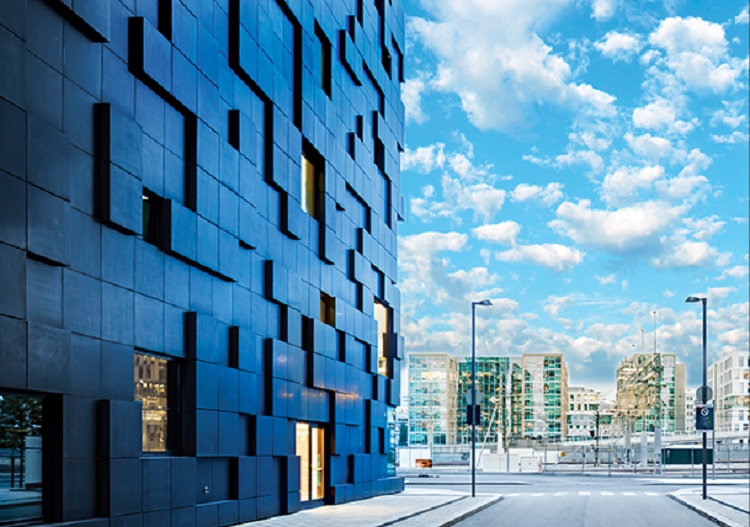 0
0
Read Time:
3 Minute, 34 Second
The exterior walls of your commercial building are the structure's first line of defense against harsh weather conditions. With this knowledge, you will want to invest in long-lasting, energy-efficient, and affordable materials. Not only that, but your building's exterior walls are also responsible for catching the eyes of your occupants and guests because it adds up to your establishment's aesthetic design.
If you're constructing a commercial building, you should consider the integrity of your walls because of the different factors and elements that could potentially destroy its quality. During the construction phase of your commercial building, you can find other materials for exterior walls that will hold on for a lifetime. It also ensures that you won't have to experience any commercial building issues in the long run. Learning the different exterior walls is best to achieve commercial building efficiency. 
Many options are available to protect your establishment from unwanted catastrophes like fire, extreme heat, and cold. Here are some common exterior wall materials you can choose from on your next commercial construction project:
Wood and Sheetrock
If you are looking for a material for your exterior wall that is more on the aesthetic side, then wood is the option for you. Your commercial building will appear rustic, warm, and welcoming with this exterior option. Typical wooden wall frames contain sheetrock coverings that improve the material's strength. Because of this material's versatility, installing adjustable and removable access doors for your mechanical systems such as HVACs, electrical systems, or plumbing will not be a hassle. 
Unfortunately, wood exterior walls work efficiently for smaller commercial buildings. Wooden exteriors are not as robust and long-lasting as other exterior wall options. Wood can be durable for a couple of years, but it's susceptible to termites, vermin, and damage from the elements. It requires a lot of maintenance to continue working well throughout the years.
Concrete Exterior Walls
Concrete is the most weather-resistant and long-lasting exterior building material out of all available options. It is primarily used in building foundations. Other parts of the building can be a mixture of steel, sheetrock, and various materials. 
Despite that, concrete is a popular exterior finish for many commercial buildings. If you're the type of establishment owner that prioritizes durability, cost-friendly and efficient construction materials, then this option should be right on top of your "must-have list." Not only is concrete durable, but your purchase will always be a wise investment since this material is fire-resistant, soundproof, and keeps any creepy crawlers out of your structure. 
Exterior Wall Siding
Siding is a popular exterior for residential construction, but it is also used for commercial buildings. The most common type of wall siding is vinyl because it is low-maintenance, cost-efficient, and has different colors and designs. You can also find cement fiber and aluminum options out on the market. These variants tend to be more durable than their vinyl counterparts. 
Unfortunately, vinyl siding will eventually wear down from the natural sun and harsh weather conditions. Depending on the amount of damage, you may need to replace your siding every ten years. If maintenance is observed, it can last more than ten years.
If the material you're looking for needs to be low maintenance and affordable, consider siding for your commercial building's exterior walls.
Metal Exterior Walls
Metal is a very versatile material used in construction. Metal walls can provide extra stability and longevity to your commercial building. Furthermore, you will also not worry about pesky insects damaging your walls. One of the main benefits of having exterior metal walls for your commercial building is its resistance to weather conditions. You can choose from many varieties of metal wall options. You can find different thicknesses and a wide range of color options to fit your needs and preferences. 
Choosing suitable materials for any commercial construction project can be a handful, so researching the different materials available on the market is vital. Make sure you note your area and the tentative factors that can affect the quality of your planned structure. It would be best to look out for external factors such as the climate and traffic. Make sure you invest in quality materials to check all the requirements for your planned commercial building. 
The exterior walls of your commercial building are the structure's first line of defense against harsh weather conditions. With this knowledge, you will want to invest in long-lasting, energy-efficient, and affordable materials. Not only that, but your building's exterior walls are also responsible for catching the eyes of your occupants and guests because it adds…